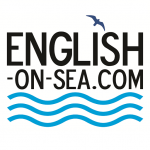 We offer closed group courses in the summer and throughout the whole year. We welcome groups from all over the world who would like to learn English and enjoy all that Margate and the local area have to offer.
We design the programme according to the specific needs of your group, always maintaining our high standards as far as teaching and accommodation are concerned. Please see our sample programme below to give you some ideas, then simply let us know your requirements and we will tailor-make your ideal language course.
Dates: All year round (excluding Christmas)
Ages: 12+ years old Lessons per week: 20 (15 hours)
Levels: low to high-intermediate
Minimum Stay: 1 week
£500 per student per week (1 leader free per 12 students)
£300 per week for an additional leader
The programme also includes supervised free time each weekday evening from 19.30-21.30. Please note that this programme can change subject to requirements.
I liked the school, my host family and the activities. I enjoyed this 8 weeks a lot. You're the best! Monika (16),

Croatia My host family was the best I have ever had! They gave me everything that I wanted! Agi (14),

Hungary The teaching was very good. It was fun but at the same time you learn. Juan (16),

Spain I was absolutely over the moon. Everything was well organized and went smoothly. You were kind and flexible! Thank you for this lovely week and see you sometimes! Agdes, Group Leader, HungaryI